Learn To Defend Yourself In Any Situation With Our Self-Defense Classes
Don't let danger catch you off guard. At Quest Martial Arts, we're proud to offer men and women across Ann Arbor a high-quality Self-Defense program that combines the best aspects of real-world protection and total-body fitness.
We work with people of all ages and experience levels. Just fill out the short form on your screen to get started today!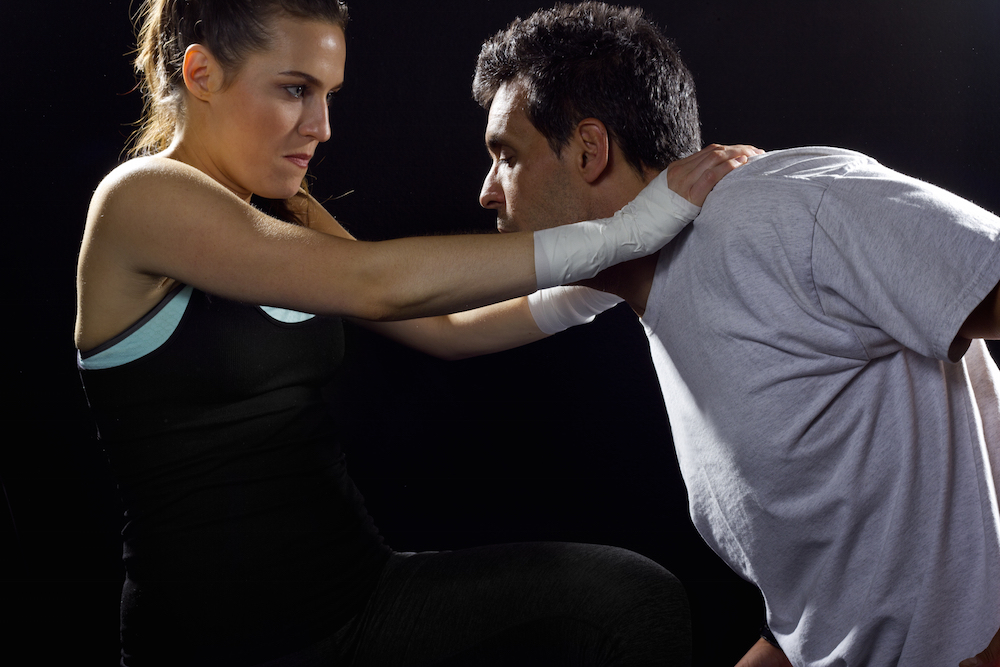 Why Is Our Self-Defense Training Right For You?
The simple answer is this: we live in an increasingly dangerous world where you may be forced to defend yourself or your loved ones at a moment's notice. We're helping you stay prepared.
At Quest Martial Arts, our Self-Defense training is designed to equip you with a core set of skills that can be used in any situation. And it doesn't matter if you're a complete beginner or an accomplished athlete. We train people of all backgrounds and abilities.
Join us in Ann Arbor today for:
Improved situational awareness
Effective striking skills from any position
Incredible reaction times to a threat
Complete confidence and the ability to maintain a calm mind
PLUS, You Can Enjoy Total-Body Results FAST!
Yeah, our Self-Defense training is designed to keep you safe. But we're also working your body like few other classes can.
At Quest Martial Arts, we're helping people all across Ann Arbor keep their bodies guessing with dynamic workouts that can produce real, sustainable results. Every exercise includes scalable solutions and our instructors are dedicated to helping you build your skills up one step at a time.
Before you know it, you can enjoy:
Total-body strength and speed
Improved agility and endurance
Healthy, sustainable fat burn Well-rounded athleticism
Take The First Step Today! Join Us For The Best Self-Defense Classes In Ann Arbor!
If you're ready to combine the best fitness and self-defense training in town, come see us at Quest Martial Arts today! Our Self-Defense Classes in Ann Arbor are perfect for men and women all across the community who are hoping to stay safe and challenge their bodies at the same time.
To learn more about our cutting-edge Self Defense program and how to get started, just fill out the short form on this page or give us a call at 734-332-1800!